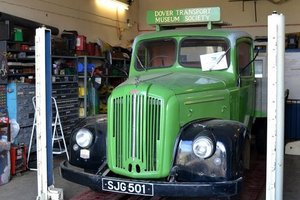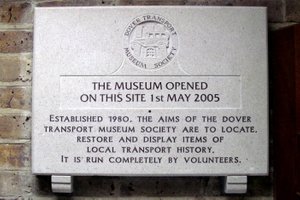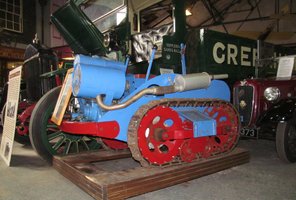 The Dover Transport Museum is entirely self-funded and maintained by volunteers, who are members of the Dover Transport Museum Society.
We have two types of membership: Volunteer Discounted Membership or Standard Membership.
---
Volunteer Membership
Benefits include The chance to get your hands dirty! Unlimited access to the museum during public opening times, special events and working party times.
Free tea/coffee on working days. Regular e-mail updates. The chance to participate in museum events and to take or accompany museum vehicles to outside events. Access to the museum's library, workshops and vehicle hoist (conditions apply).
Volunteer members agree to commit at least 8 hours a month to working at the museum.  We are greatly in need of volunteers to help show round and look after our many visitors and help out in our popular Tram Stop Café. Both jobs are very enjoyable so if you like the museum and like talking to people do come along and take part
Single Subscription £10.00
Joint Subscription £15.00
Standard Membership
Standard membership is aimed at those who wish to support or occasionally help at the museum but cannot make a regular commitment to volunteer. Benefits include – access to the museum at any time when we are open to the public, including special event days. Regular update e-mails.
Opportunities not available to the general public, e.g., to attend vehicle rallies as a passenger in museum vehicles. Access to the Museum's library, workshop and vehicle hoist (conditions apply). You are still welcome to help at the Museum without the time commitment
Single Subscription £20.00
Joint Subscription £25.00
Annual General Meeting 2019. The date to be confirmed (paid up members only)
By Car - Willingdon Rd, Dover, Whitfield, Dover CT16 2JX, UK
The Museum is located just off the A2 at Whitfield, 3 miles outside Dover, follow brown tourism signs to the museum. CT16 2JX or CT16 2HQ
Sat-Nav coordinates  N 51:09:004 & E 1:17:426
If your 'sat nav' directs you along 'Old Park Hill' please find an alternative route as this is a No Through Road
By Bus
Bus services run from Dover town centre and stop at Honeywood Road, from here walk towards the superstore, turn right into Menzies Road, then left into Willingdon Road. The Museum is located on the left.
For all bus times visit: www.stagecoachbus.com
Visiting From Overseas
The Museum is located approx 3 miles from the Port of Dover. Ferries run several times a day to and from both Dunkirk and Calais.
For ferry information visit: www.dfdsseaways.co.uk or www.poferries.com